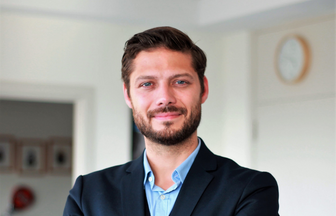 Jérôme Pero
Secretary General
Read more
Jérôme currently serves as the Secretary General of FESI.  He started his journey with FESI in 2007, and over time, he has taken on various pivotal roles. In 2015, he was appointed Public Policy Director and also became Board Member of the European Commission European Week of Sports Advisory Group. Jérôme's involvement extends to being a Member of the European Commission Advisory Board, where he seeks to enhance economic and policy knowledge within sport-related industries. He also plays the role of an observer within the Commission's expert groups on Green Sports and COVID recovery, and is a member of the Advisory Board of ISPO. 
In 2017, he was appointed Secretary General of FESI, overseeing all the activities related to the Federation, including advocacy, planning and strategy. His responsibilities further include coordinating the work and activities related to the following committees: Digital (innovation and wearable technology), Product compliance (REACH and other chemicals legislations, consumer information), Corporate responsibility (goods practices, industry leadership, members states initiatives), and Sport (football, winter sports and promotion of physial activity). 
 He holds a Master's degree in political science and European Studies from the Université libre de Bruxelles. 
 Jérôme is a Luxembourgish national. He is fluent in English, French, German, and Luxembourgish.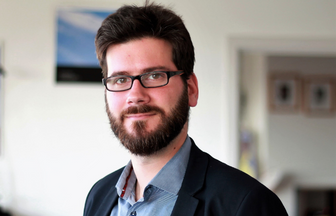 Youri Mercier Richkine
Deputy Secretary General
Read more
Youri serves as the Deputy Secretary General of FESI, playing a crucial role in supporting the Secretary-General in representing the Federation. 
He began his journey with FESI in September 2016 as Public Policy Manager. One year later, he was appointed as Deputy Secretary General, taking on responsibilities related to the coordination and advocacy planning of the Federation. 
Additionally, Youri is tasked with overseeing the work and activities of various committees, including Digital (e-commerce), Trade (customs and trade preferences), and Product compliance (product safety and standards). 
Before becoming part of the FESI team, Youri held the role of a policy officer at the European Branded Clothing Alliance (EBCA) and worked as a consultant at Hanover Communications. 
His academic background includes two Master's Degrees in European Studies and European Economic Law, obtained from the College of Europe (Natolin) and Sciences Po Paris, respectively. 
Youri is a French national and is fluent in English. He also commands an intermediate level of Spanish.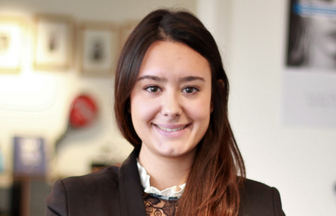 Ariane Gatti
Communication & Policy Manager
Read more
Ariane joined FESI in October 2018. Three years later, she was appointed Communication and Policy Manager.
In this role, she assumes responsibility for overseeing FESI's internal and external communication strategy. Additionally, she is in charge of coordinating the policy work of the Intellectual Property Rights and Physical Activity task forces. 
 In 2021, she was elected Chair of the Communication Working Group of the All policies for a healthy Europe Alliance Coalition. 
Prior to her time at FESI, Ariane spent two years working in a European public affairs consultancy in Brussels, where she specialized in intellectual property rights and social policy. 
She holds a Master's degree in European Studies from the Université Libre de Bruxelles and a double bachelor's degree in Law and Political sciences from the Institut Catholique de Paris. 
Ariane is a French national. She is fluent in English and has a good command of German and Spanish.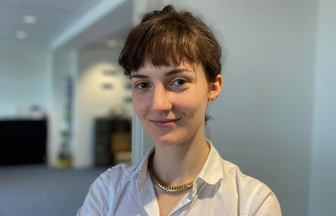 Katarzyna Sulisz
Sustainability Policy Officer
Read more
Katarzyna joined FESI in March 2022, taking on the role of Sustainability Policy Officer. Her primary responsibilities involve organizing and coordinating the activities associated with FESI's Corporate Responsibility Committee. She oversees various important areas, including sustainable development, circular economy, supply chain management, transparency, and due diligence.  
 Before joining FESI, Katarzyna was involved in the textile industry both in the buying department and working on project management for numerous European projects.  
Katarzyna studied International Economic Relations at the University of Gdańsk. She also holds a Master's degree in Interdisciplinary Studies in the Humanities from Warsaw University, specialising in International Trade Relations and in Fashion Product and Production Management from Istituto Marangoni. 
A Polish national, Katarzyna is fluent in English and possesses a good command of Spanish.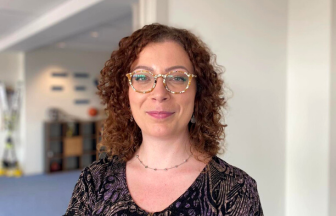 Irene Bonifaci
Office & Administration Manager
Read more
Irene joined FESI in June 2023 as Office and Administration Manager. As such, she is responsible for assisting the team by ensuring the efficient administration of FESI's office, providing logistical support, and handling day-to-day bookkeeping. 
Prior to joining FESI, Irene worked as an Event Project Manager in a coworking space in Brussels, where she also handled office management and coordination. 
She graduated in Economy Finance and Business Management from ITC Galileo Galilei (Italy). 
An Italian national, Irene is also fluent English and French.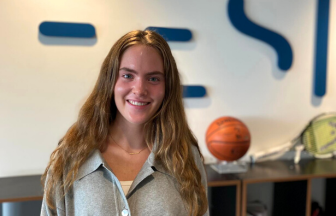 Julia Ricketts
Policy Intern
Read more
In September 2023, Julia became a part of the FESI team as a Policy Assistant, where her role revolves around providing support to the Corporate Responsibility Committee's activities.
 Before her time at FESI, Julia worked as a policy intern at a trade association, accumulating valuable experience in public affairs consultancy and an investment management firm. 
Julia holds a BA Honours degree in Politics, Philosophy, and Economics from Durham University in the UK. During her studies, she also participated in the Exchange Programme at Sciences Po in Paris.
 Julia is a British and Swedish national. She speaks fluent English and French and has a good command of Swedish and Dutch.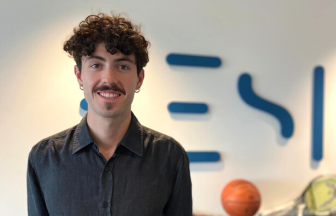 Hugo Bohan
Communication Intern
Read more
In September 2023, Hugo joined the FESI team as a Communication Assistant, where his main role involves helping with FESI's internal and external communication strategies.
Before coming to FESI, Hugo gained professional experience working with an NGO that focuses on Sustainable Development Goals.
Hugo graduated from the University of Amsterdam with a Bachelor's degree in Politics, Psychology, Law, and Economics.
He is an Irish and French national. He is fluent in both languages and has a strong grasp of Spanish and Italian.