Welcome to the Federation of the European Sporting goods Industry (FESI).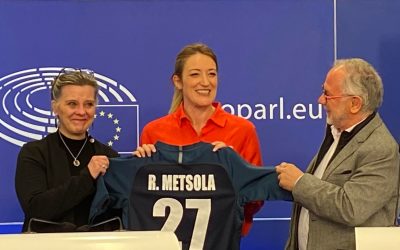 Brussels, 1st March 2023 Today, the European Parliament officially presented the European rugby team ahead of the Parliamentary World Cup to be held next September in France. The ceremony took place in presence of the President of the Parliament and team's patron, Mrs...
By clicking on "subscribe", I agree to FESI's storage and processing of my personal data to receive this newsletter. I can unsubscribe from these communications or withdraw my consent at any time.